Salad Sauce Making Machine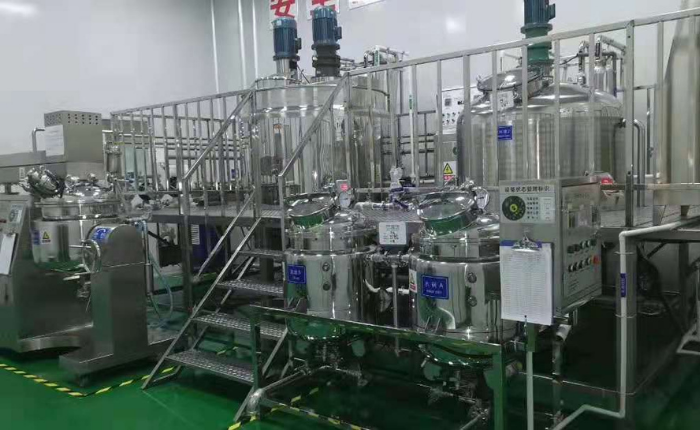 Emulsification is salad sauce/mayonnaise production and MC circulation vacuum emulsifying machine core, we adopted the methods of production on the basis of the principle of pipeline online three-phase micro emulsion, can very good oil and water phase is divided into small droplets unit, after emulsification function in the area to meet and complete the oil-water phase emulsion mixed emulsifier. Such a design allows the designer to specify the division of functional areas in the whole system, and better adjust and optimize the entire process.
The installation work of the salad production equipment ordered by the customer is carried out smoothly under the scientific coordination, active cooperation and reasonable scheduling of both parties. The production department of the customer cooperated with YNNTech to overcome various difficulties, and adopted measures such as section breakthrough, cross construction and key components, which not only ensured the installation quality, but also ensured the construction progress. From the installation of the main equipment and auxiliary systems, it has been progressing steadily in a tense, orderly, fast and efficient state. In the end, all the tasks were successfully completed within the specified time. This marks the customer enterprises to enter the high-end salads and other sauce food products, and a solid step forward. If you need to know more about salad sauce production equipment, please contact YNNTech - all kinds of jam, western sauce production equipment manufacturers, our emulsifier equipment has been exported to more than 100 countries and regions in the world, won the praise of domestic and foreign customers, industry reputation experts!
YNNTech is Professional production of homogeneous mixing equipment and automatic filling equipment, emulsification, dispersion complete sets of equipment, and provide customized services.