Powder Drying Machine
YNN

China

5-35days

50 sets/months
Feature:
1. The charging hopper of Powder Drying Machine is cylindraceous with no dead angle, even drying and easy cleaning.
2. The filter pocket, adopting the antistatic fiber, has well ventilation and excellent dedust effect. So it is safe and reliable.
3.Powder Drying Machine is equipped with stirring set in the bed avoiding the block of the material. It features the great fluidized range and quick drying speed.
Powder Drying Machine Introduction:
YNN-PD Type Powder Drying Machine is the granule high-efficient drying equipment. It has more fluidized range than traditional horizontal fluidized drier and can be easily cleaned. When fluidized, the material is stirred slowly avoiding the block. So Powder Drying Machine has special advantages for the high wet and sticky material. It's widely used in: a. the granule for troche, capsule and instant medicine; b. big granule and micro-powder in foodstuff, chemical industry, etc; c. wet and sticky granule or powder with different sizes.
Powder Drying Machine Working Principle:
Put the material (granule or powder) into the charging hopper of Powder Drying Machine. Meanwhile filter the dust in the air by the filter and heat the material to the demanded temperature by the heater. When the air gets through the Dutch sieve, the material is fluidized and dried. The steam is drawn by the fan through the dedust bags. The superfine powder will be collected by the filter bags and can be shaken back to the container after fluidizing by the upper shaking cylinder.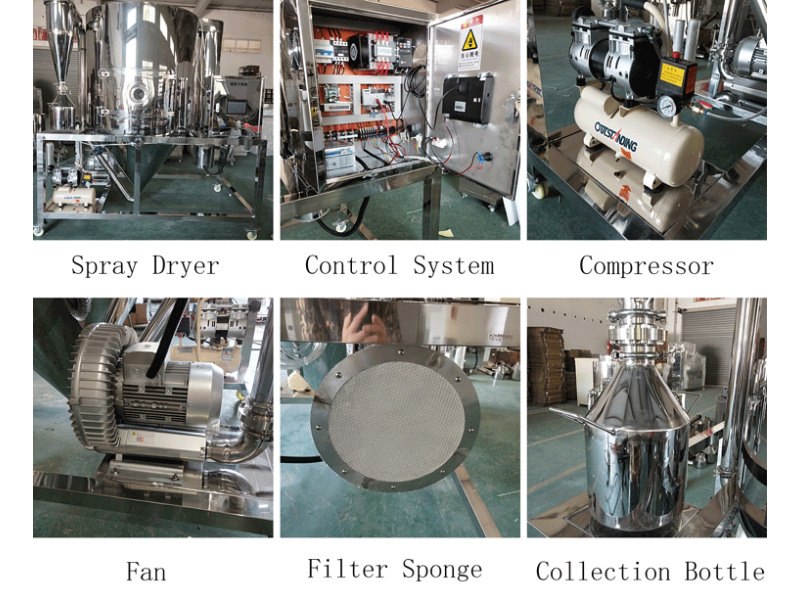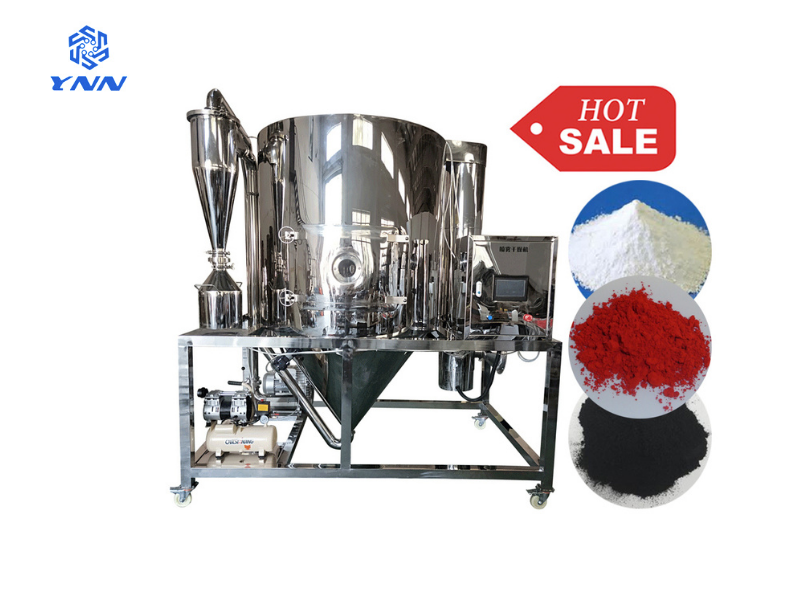 Powder Drying Machine Applicated Products: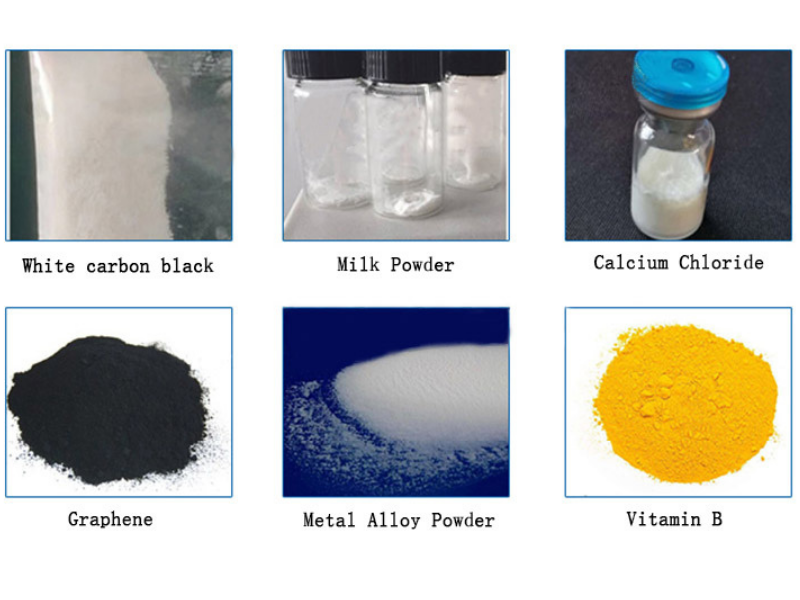 Liaoning YNN Technology Co., Ltd is a manufactuer of fruit and vegetable processing equipment, pharmaceutical and chemical processing machine, etc. We provide customers with design, manufacture, installation, commissioning, and other service. Our main products are industrial machine, paste mixing machine, filling machine, capping machine, sealing maching, labling machine, drying machine, filter machine, spraying maching, panel making machine, automatic soap machine, etc. We have strict quality control system, and carefully produce each piece of machine. Our machines are good, stable performance, long service life, It has been widely recognized by customers. Our products are exported to Southeast Asia, Europe, Africa, The middle east, America, Australia.
Company in line with service diligently, quality first, punctual delivery, reasonable price, has been our insist on concept. We provide systematic solution, creat first class service for customers.