Vegetable Washing Machine
YNN

China

5-35days

50 sets/months
Feature:
1. Vegetable Washing Machine equipped with a bubble generator to make the objects roll over
High pressure air bubble and spraying water can wash off dirt, sands and other residues.
2. Vegetable Washing Machine equipped with VFD to better adjust the belt speed
3. Equipped with separate filter tank and water recycling system
4. Equipped with spraying section with clean water for twice washing. The objects are automatically conveyored to spraying section by the conveyor mesh belt
Vegetable Washing Machine Introduction:
Vegetable Washing Machine is mainly through the bubbling, surfing and cleaning spray three way clear, make wash bean sprouts cleaner, more thorough. Vegetable Washing Machine made by the stainless steel material, with high pressure fan, high pressure water impact, vegetable soak, clean, desalting effect.
This vegetable water bubble vegetables washing machine is designed and widely used in washing various fruits and vegetables with different shapes.
Vegetable Washing Machine adopts the bubble surfing, brushing, spraying technology for maximize clean of the objects.
Vegetable Washing Machine is an indispensable washing device for the fruit and vegetable or seafood processing, and suitable for all kinds of processing scale enterprise.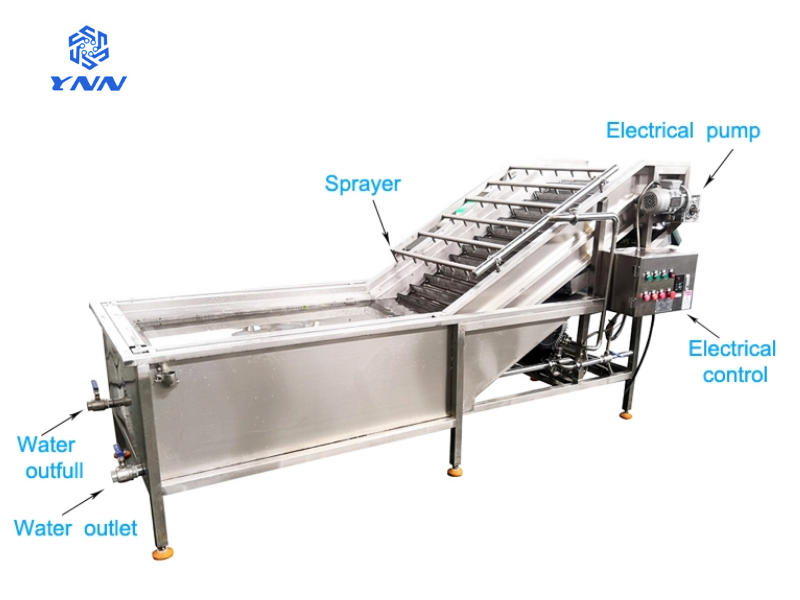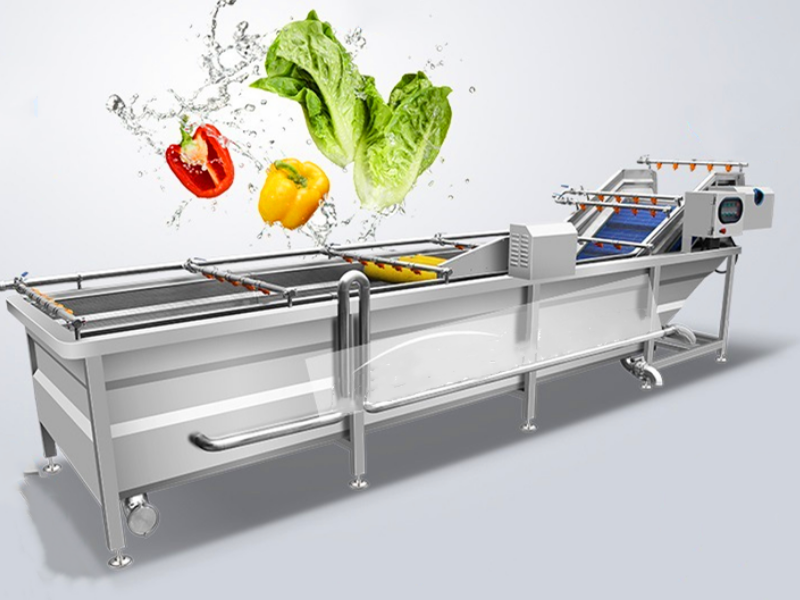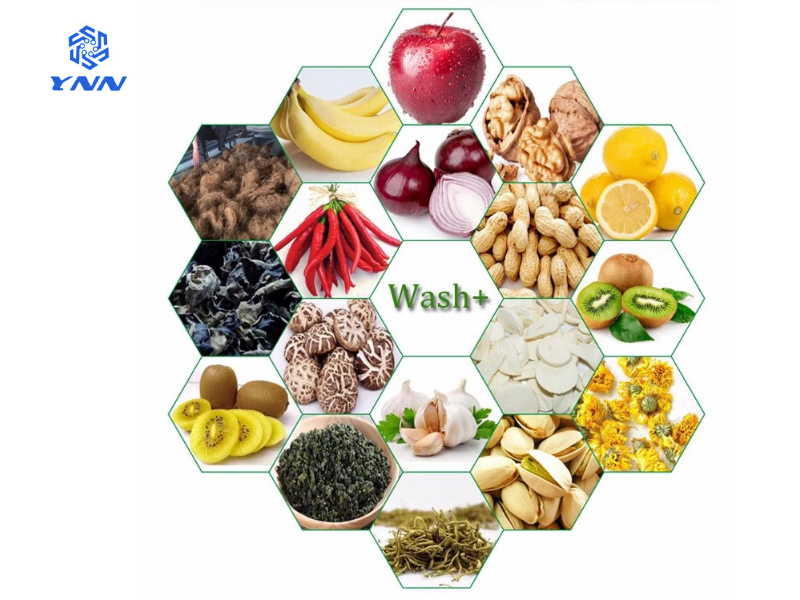 Liaoning YNN Technology Co., Ltd is a manufactuer of fruit and vegetable processing equipment, pharmaceutical and chemical processing machine, etc. We provide customers with design, manufacture, installation, commissioning, and other service. Our main products are industrial machine, washing machine, paste mixing machine, filling machine, capping machine, sealing maching, labling machine, drying machine, filter machine, spraying maching, panel making machine, automatic soap machine, etc.