Liquid Carbon Dioxide Tank
YNN

China

5-35days

50 sets/months
Feature:
1. Liquid Carbon Dioxide Tank uses avanced nine point supporters, strip structure and winding heat insulation meaurement be taken at top,etc, these enabling the products have higher heat insulation properties and reliable performances compare with the traditional structure design.
2. Complere quality assurance system and perfect manufacturing process.
3. Liquid Carbon Dioxide Tank are complete, and non-standard specifications products can be customized according to customer requirements.
Liquid Carbon Dioxide Tank Introduction:
YNN-JD Liquid Carbon Dioxide Tank have adopted special high vacuumed thermal insulation technology, which ensures excellent thermal insulation performance, enduring vacuum maintenance, lower use-cost. Modularized pipeline design and advanced configuration highly improves the performance and endurance, decreases the maintenance cost, enhances you competitive advantage.
Liquid Carbon Dioxide Tank has a high-vacuum multi-layer insulated cryogenic liquid storage tank with a low-temperature liquid filling and self-pressurization vaporization system.
At present, YNN-JD Liquid Carbon Dioxide Tank have been widely used as a simple and convenient new gas supply mode to replace cylinders and dewars, and can improve the quality of gas products through advanced storage and transportation methods.
Liquid Carbon Dioxide Tank Specification:
1. Water Capacity: 20m3
2. Working Pressure: 2.2MPa
3. Overall Dimension: Dia2200xL10340mm
4. Empty Weight: 13390kg
5. Insulation Type: Perlite Powder Vacuum Insulation
6. Inner Vessel Material: X5CrNi18-10
7. Outer Shell Material: Q245R
8. Fluid Process: Expand Perlite
9. Design Temperature: -196 degree/+50 degree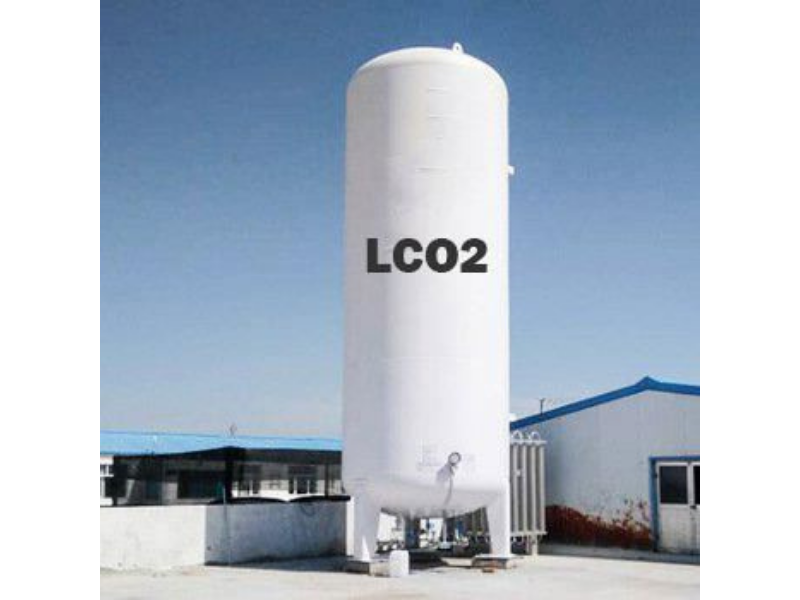 Liaoning YNN Technology Co., Ltd is a manufactuer of fruit and vegetable processing equipment, pharmaceutical and chemical processing machine, etc. We provide customers with design, manufacture, installation, commissioning, and other service. Our main products are industrial mixing machine, filling machine, capping machine, sealing maching, labling machine, drying machine, filter machine, spraying maching, panel making machine, etc.