LNG Tank
YNN

China

5-35days

50 sets/months
Feature:
1. LNG tank has high vacuum multi-layer winding technique with an excellent adiabatic performance.
2. The liquid natural gas tank can custimize for different volume, 5-150m3.
3. LNG tank has compact structure and convenience for operating maintenance
LNG Tank Introduction:
LNG tank can be used for a wide range of applications. They are standardised to ensure smooth distribution logistics and cost-efficient series production.
LNG Tank is vacuum-insulated and can be delivered as a vertical or horizontal installation. The inner vessels and piping are made of stainless steel to ensure high-grade cleanliness - particularly important for the food and electronics industry. The outside shell of LNG Tank is specially coated and a vacuum-perlite system with a molecular sieve adsorbent is applied to ensure outstanding insulation.
LNG Tank Specification:
1. Model 60m3 LNG Storage Tank
2. Medium LNG
3. Design temperature (℃) -196
4. Working temperature (℃) -162
5. Total gross weight 23350kg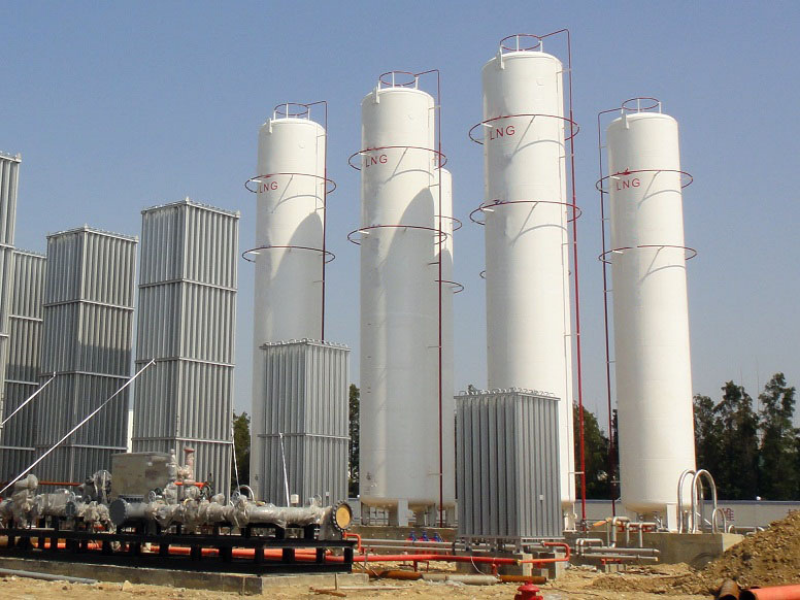 Liaoning YNN Technology Co., Ltd is a manufactuer of fruit and vegetable processing equipment, pharmaceutical and chemical processing machine, etc. We provide customers with design, manufacture, installation, commissioning, and other service. Our main products are industrial machine, paste mixing machine, filling machine, capping machine, sealing maching, labling machine, drying machine, filter machine, spraying maching, panel making machine, automatic soap machine, etc. We have strict quality control system, and carefully produce each piece of machine. Our machines are good, stable performance, long service life, It has been widely recognized by customers. Our products are exported to Southeast Asia, Europe, Africa, The middle east, America, Australia.