Liquid Oxygen Tank
YNN

China

5-35days

50 sets/months
Feature:
1. The main performance indicators of Liquid Oxygen Tank (small cryogenic storage tanks) are not lower than the technical level of conventional fixed-mode liquid storage tanks.
2. The process of Liquid Oxygen Tank uses a monolithic pipe and container structure, which is most suitable for use in a limited space.
3. Gas purity can be reliably guaranteed.
4. The cryogenic liquid filling can be completed on site, which better solves the shutdown caused by the gas supply.
Liquid Oxygen Tank Introduction:

Liquid oxygen tank

Inspected by the Sellers After completing the manufacturing and assembling of the equipment, we will test the machines and commissioning in the workshop.
Inspected by the Buyers After confirmation of a sound work of the line, we will invite our customer to send their representatives to inspect Liquid Oxygen Tank in our factories, or video inspection in Covid-19 situation;
Liquid Oxygen Tank have been widely used in various fields, including steel, petrochemical, medicine, electronics, textile, thermoelectricity, automobile, machinery manufacturing, aerospace and many other fields.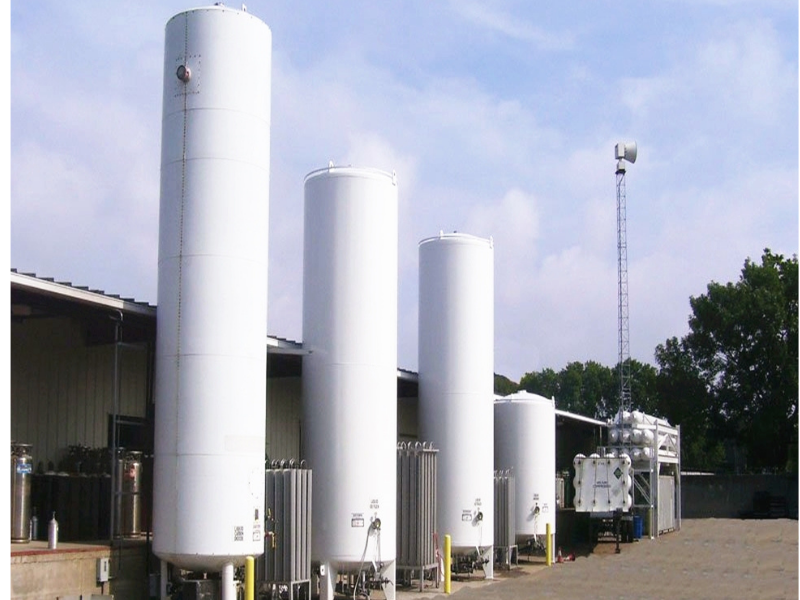 Liaoning YNN Technology Co., Ltd is a manufactuer of fruit and vegetable processing equipment, pharmaceutical and chemical processing machine, etc. We provide customers with design, manufacture, installation, commissioning, and other service. Our main products are industrial equipment, cryogenic tank, paste mixing machine, filling machine, capping machine, sealing maching, labling machine, drying machine, filter machine, spraying maching, panel making machine, etc. We have strict quality control system, and carefully produce each piece of machine. Our machines are good, stable performance, long service life, It has been widely recognized by customers. Our products are exported to Southeast Asia, Europe, Africa, The middle east, America, Australia.