Liquid Mixing Machine
YNN

China

5-35days

50 sets/months
Features:
1.The liquid mixing machine can produce skin care cream, toothpaste, facial cleanser, car glass water, laundry liquid, sauces, etc.
2. The liquid mixing machine is equipped with homogeneous emulsion system.
3. It is using directly, not required installation, no need to send engineers to customer' factory, suitable for remote service.
4. It is frequence control for stirring, ensure mixing well.
Liquid Mixing Machine Introduction:
The liquid mixing machine is made by stainless steel and is equipped with stirring pot, blending system, homogenizer, heating device, electrical control system.
Its reasonable structure to ensure equivalent homogenizing and make product more smooth, even and bright.
The scraper type agitator mixing adopts the frequency converter for speed adjustment , so that high quality products of different processes according to customer requirements.
Liquid Mixing Machine is an ideal equipment for production and processing in chemical, daily chemical, food and pharmaceutical industries.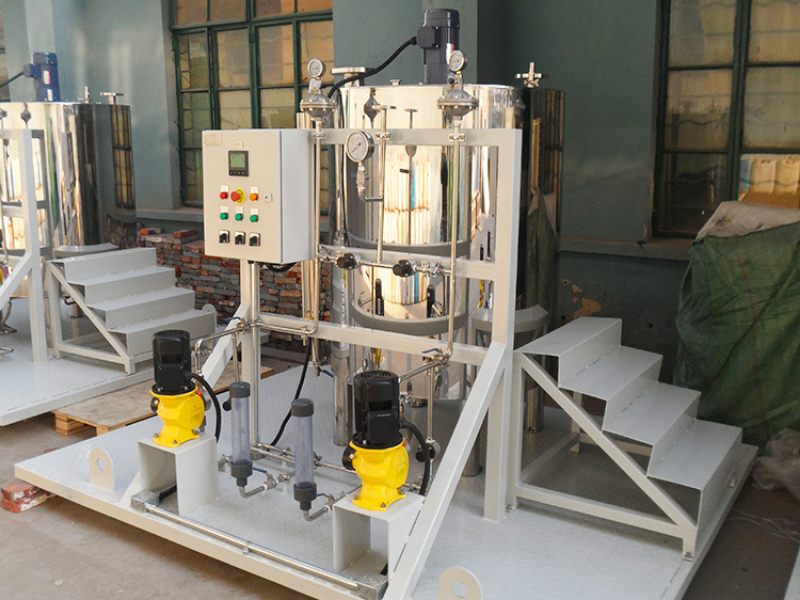 Liquid Mixing Machine Applicable Products:
1. Cosmetics industry: skin care cream, shaving cream, shampoo, toothpaste, cold cream, cold sun cream, facial cleanser, nutrition dense, detergent, shampoo, hair cream, conditioner, serum, moisturizing cream, Hand cream and so on.
2 Daily chemical industry:
Laundry liquid production, hand sanitizer, toilet net, car glass water.
3. Pharmaceutical Industry:
Latex, emulsion, ointment, oral syrup, oral liquid and the like.
4. Food Industry:
Sauces, cheese, nutritional liquid, baby food, chocolate, sugar and so on.
5. Chemical Industry:
Saponified products, paints, coatings, resins, adhesives, lubricants and so on.