Paste Mixing Machine
YNN

China

5-35days

50 sets/months
Feature:
1. Heating system: electric heating device attaching at the bottom. Heating with temperature display, easy to control.
2. Hydraulic lifting system: Lifting of Paste Mixing Machine is easy to operate, so the material can be effectively emulsified in a closed condition.
3. Control System: The control system of Paste Mixing Machine is equipped with digital time relay device, so it can adjust time and speed of homogenizer based on different material. All control buttons are concentrated together, clear at a glance.
4. Homogenizing system: (voltage 380V, power 15KW, 3000rpm)
5. Mixing system: (voltage 380V, power 5.5KW, 0-63rpm) Monitoring with transparent filter, scraping the interlayer when mixing, frequency control.
Paste Mixing Machine Introduction:
Paste mixing machine is a necessary equipment for producing various kinds of cream , ointments, cosmetics, chemicals, food, milk and other products. The mixer has simple structure, convenient operation, novel appearance and reliable performance. It is for biology, cosmetics, chemical industry, food, oil and other customers batch production good choice. The mixing mode is varied, the customer can choose either one or the other, and also can make various kinds of stirring blades according to the customer's requirements.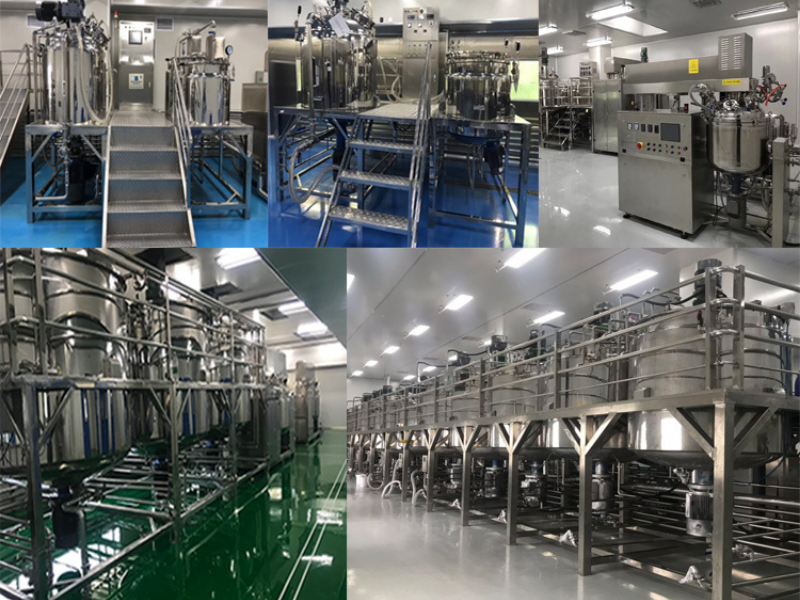 Paste Mixing Machine Structure:
The paste mixing machine is composed of vacuum homogenizing emulsifying machine tank, water tank, oil tank , heating system, mixing system, vacuum system, hydraulic lifting system, operation control cabinet and pipeline system. It is the most suitable for producing high-grade skin care products .
Paste Mixing Machine Application: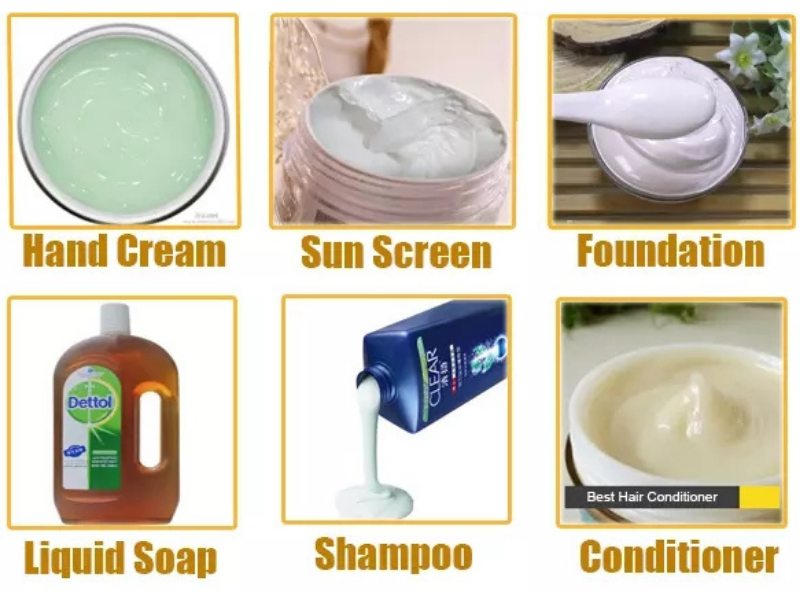 Liaoning YNN Technology Co., Ltd is a manufactuer of fruit and vegetable processing equipment, pharmaceutical and chemical processing machine, etc. We provide customers with design, manufacture, installation, commissioning, and other service. Our main products are industrial mixing machine, filling machine, capping machine, sealing maching, labling machine, drying machine, filter machine, spraying maching, panel making machine, etc.